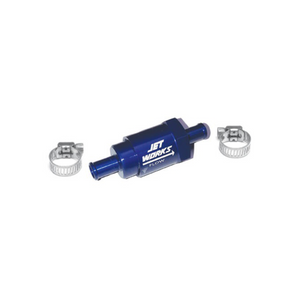 Jet Works PRO flow control valve provides improved throttle response and much quicker starts by drying out your water box at low RPM and idle speeds. 
The pro series FCV is externally adjustable by turning the outer housing by hand. Pressure can be tested with pop off gauge. Works on all PWC applications with OEM or aftermarket exhaust systems (exluding Yamaha OEM).
*Only offered in blue anodize - 3/8" hose size.